Google Pixel Watch 2: A Detailed Look at the Promotional Video
Although Google has already published an unusual amount of video material in the run-up to the two Pixel 8 phones and the Pixel Watch 2, we now have another detailed teaser—but this time leaked. This video reveals many new features and wristbands.
Promotional video shows new Google Pixel Watch 2 wristbands and features
To our surprise, Google already revealed some video material before the official launch event on October 4, 2023. This includes a teaser video for the Pixel 8 and Pixel 8 Pro and a short promo video for the Pixel Watch 2. However, the leaked footage today via 91mobile seems to be the video that we think Google will reveal at the presentation on Wednesday.
In this video, we see that Google will also offer new wristbands for the otherwise visually similar smartwatch at launch. This includes a fabric strap, a very slim link bracelet made of metal, and different colors for the silicone straps. Google also referred to these new smartwatch features in its video.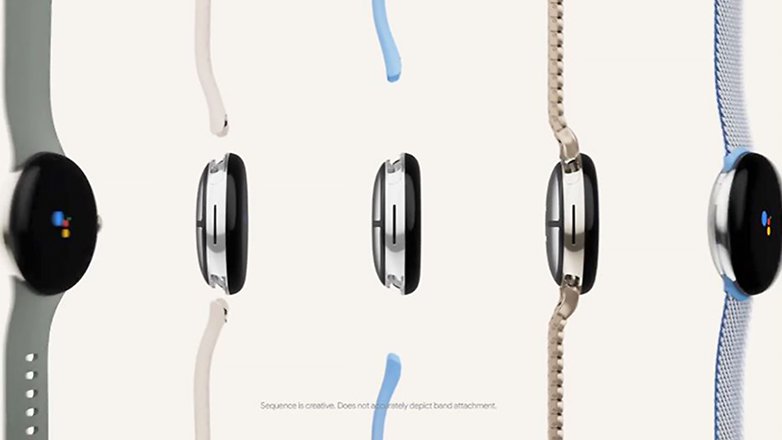 Google Pixel Watch 2 with a cEDA sensor
The new temperature sensor was also mentioned, which apparently displays only an approximate temperature value. We can only report more details about this after a hands-on experience.
The user's well-being is also alluded to in a so-called "safety check" at regular intervals. It is quite possible that the smartwatch will initiate an emergency call via a preprogrammed contact if the wearer fails to report his/her status after the smartwatch detects a fall/impact.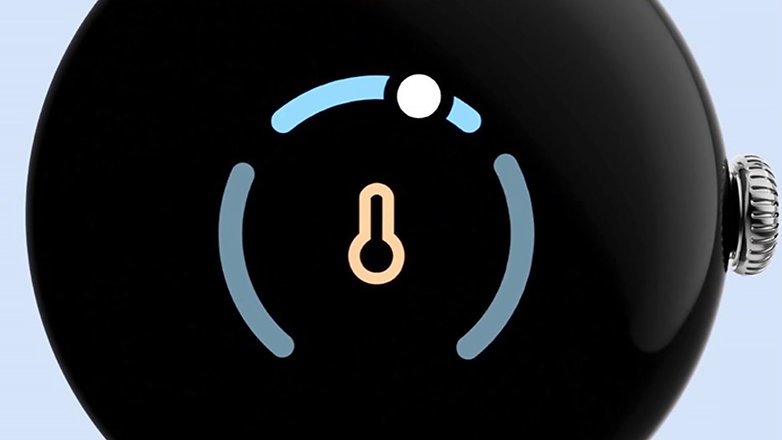 The new cEDA sensor (continuous Electro Dermal Activity) at the back, which we already know from our Fitbit Sense 2 review, was also discussed. According to what was revealed, the Google Pixel Watch 2 will use a Snapdragon W5 chipset. Furthermore, the rumor mill says that Google wants to install ultra-broadband connectivity for real-time tracking in the Watch 2. We will see about that as it is only one week until launch.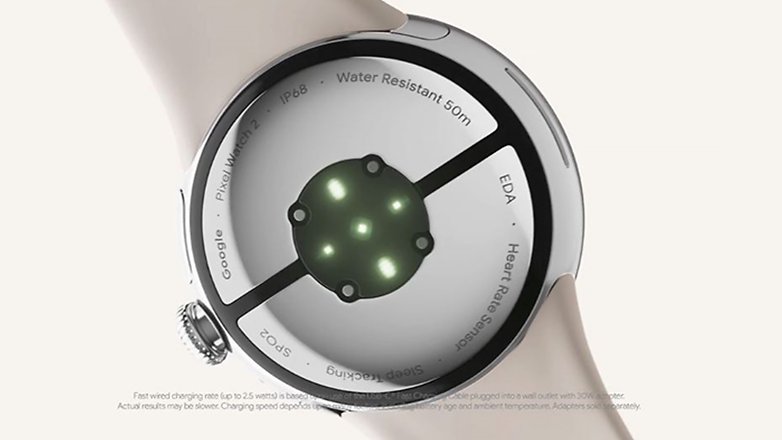 What do you think Google will price its new smartwatch? Xiaomi will also unveil a new smartwatch with Wear OS later this afternoon. You are welcome to share your opinion with us in the comments below.